So they were asking everyone how they used they're My Glam Bags So I'm sharing with you all..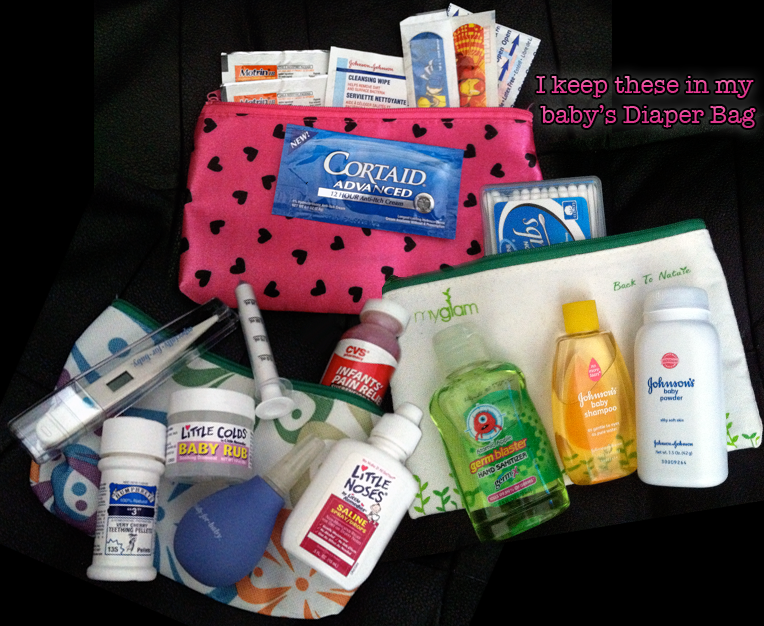 I use mines in my baby's diaper bag as organizers basically.
I used to always throw everything I needed in the diaper bag they really only have like 3 big compartments and 2 lil zip areas.
So I was always looking and searching for stuff.
I don't carry a purse around anymore since I have a huge diaper bag for my 11 1/2 month old.
1 Bag I used for if any of my kids get hurt..
Kinda like a medical baggie..
Filled with:
band aides
antibacterial cream
and midol for me ;)
2nd bag I used as cleaning kit I guess
Filled with:
Q-Tips
Baby lotion
Baby powder
Germ blaster Anti Bacterial Gel
All travel sizes
3rd bag I used as a baby medical kit
Filled with:
Fever reducer with syringe
Saline spray and boogie suction
thermometer
Baby Rub Soothing gel
Humphies - for babies teething to soothe them
What do you use your bags for?