Got it.. Got it..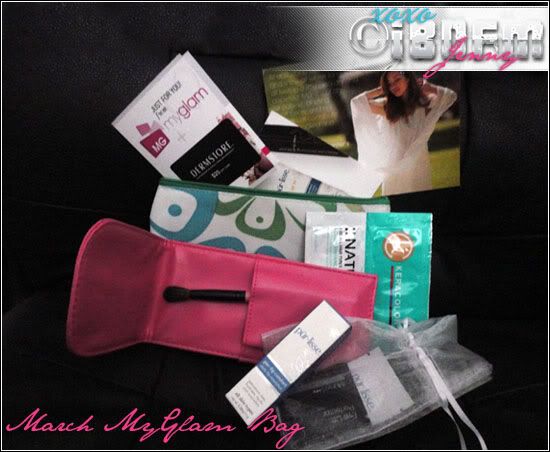 What's in it you ask..
1. Dermstore $25 gift card
I wouldn't call it a gift card myself because it says off orders of $50 or more, don't get me wrong I love coupons by a gift card to me is money I can use to buy stuff without a limit of how much I have to spend.

But anyways with that they also gave us 2 samples which was cute.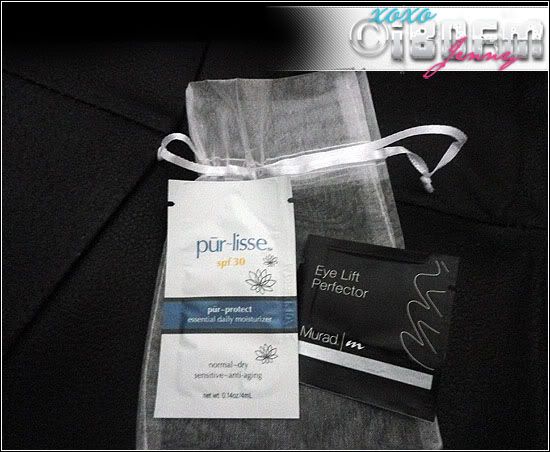 Murad Eye Lift Perfector & Pur-lisse Protect SPF 30 Moisturizer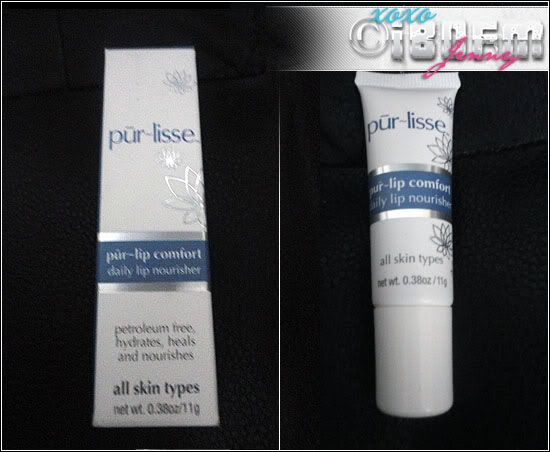 2. Pur-lisse Pur-Lip Daily Lip Nourisher
I'm glad I got this cause this was the product I wanted! This was one of the OR products so you might have not gotten this item instead you could have gotten either the

3Lab Perfect Cleansing Foam

or Murad Absolute Bronzing Boost SPF 15




3. KeraColor Enhancing Leave in Treatment
Haven't tried it yet but looking forward to ;)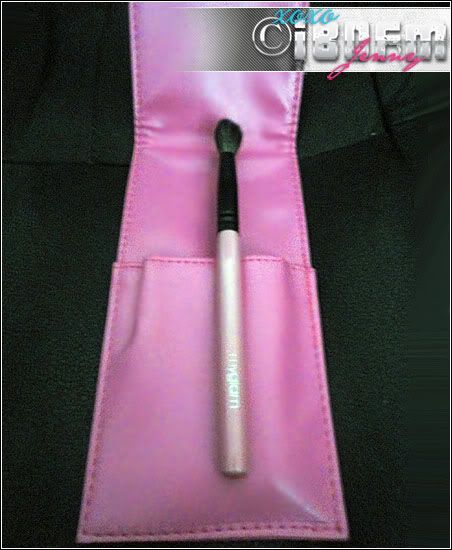 4. MyGlam Exclusive Crease Brush & Case
My fav item of this glam bag!
I'm a girley girl so

I LOVE PINK

!
I thought this was a great idea.

As always leave

comments

, tell me what you got, what you didn't like bla bla bla :D