This is a HUGE

Beauty/Cosmetics

Dollar Tree Haul!
Don't forget to watch my YouTube Video posted before this post.

Here I will be posting pictures and
swatches as a closer look at everything I hauled in my video.



ChapIce Lip Treatment Petroleum jelly





I got this item in Original and Cocoa Butter.
The picture is only of the

cocoa butter

because my oldest has the

original

one.
I figured it basically looks the same so I didn't have to take a pic of both.

They both protect dry chapped lips.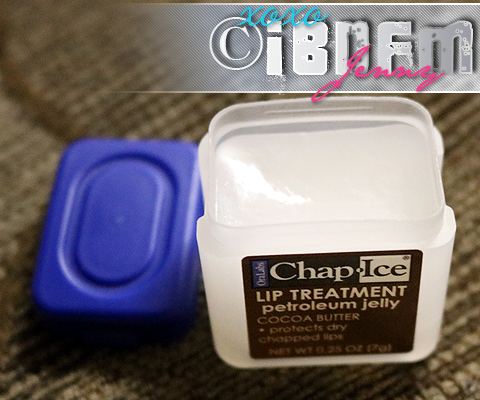 I think these are so cute!
Very useful for on the go in your purse or pocket protection
for our lips especially since it is getting cold outside.



Beauty Benefits Blush





On the package it stated that it is a


"Wet and Wild"

brand but I'm not too sure.
After opening I didn't see

"wet n wild"

brand logo
anywhere on the product.
It also doesn't have a name to the blush
anywhere on it or the package.

CloseUp and Swatched:


I have to say SUPER impressed with the pigment and

color




*Picture doesn't do it justice!





Elf HD Blush




Got the last color I think I needed!


Superstar



Swatched:


If you read my other posts where I talked about the


ELF HD Blushes

you already know I love these!
SUPER pigmented.
Starts creamy and dries like powder.


Retails for $3


only $1 at Dollar Tree!



L.A. COLORS


TwistyGloss


This also didn't have a color name but there is a number


BLG 343



CloseUp and Swatched:


I didn't like the sticky feel but other than that it was fine.
So if you don't like sticky glosses definitely don't get this!
It has a

shimmer

glitter to it.
You have to twist the bottom to get the product up.



L.A. COLORS Lipstick




This Lipstick color is in

BLC1 Frozen Berries

.
They have many shades but I only picked this one up cause
it was a deep purple kinda shade.

CloseUp and Swatched:


I thought it would be darker but I like the color and
would definitely get more in different shades!
This one is in a

satin simmer finish

.
For only $1 each great deal!



Sassy+Chic B.B. Beauty Benefit Cream




These came in 4 shades..
Light 1, Light 2,
Medium 1, Medium 2.


Can you guess which one I brought?



CloseUp and Swatched: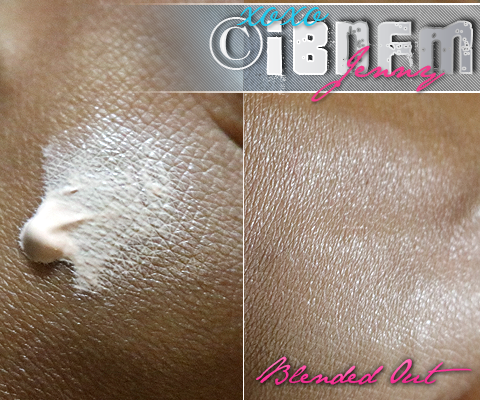 No not Light 1!
I actually got this shade in Medium 2!
I can't even imagine what Light 1 would look like!
This is much too light for my skin and worked more as a

highlight

.
So I'm going to use it as a highlight.



Milani HD Advanced Concealer




I didn't know they came in shades till after I brought it but it seemed to work fine.
The shade I got was

1 light

.
This product you have to click the bottom like a pen
and the product will come out the top brush.
I almost thought it was broken that nothing was coming out.
It took ALOT of clicks for the product to finally come out!

Swatched:


It looked extremely light upon swatching!
So I have to say I was scared it would be too light for me.

So I tried it under my eyes and took the

before

and


after

pictures so you can see.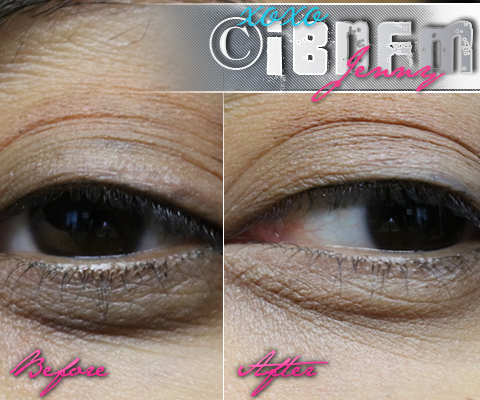 Blended out it looks to work nicely!

I have to try this out a few more times to see how I feel about it.



Milani Crystal Eyes - 03 Stunning & Sparkly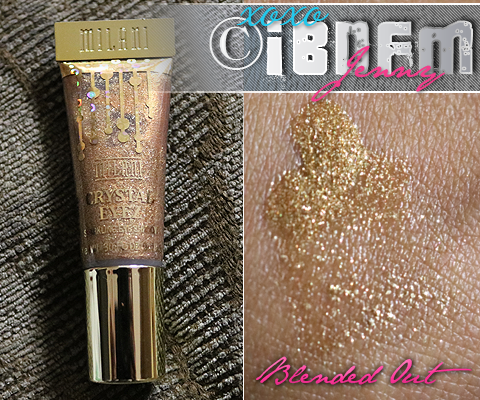 This is a gold color.

I usually love my

Milani

Products but to be real,
This was a complete let down!
Didn't like this at all!
So watery and never dried!
I really don't know what I would do with this.


DO NOT BUY!





Milani Crystal Eyes - 02 Beautifully Brilliant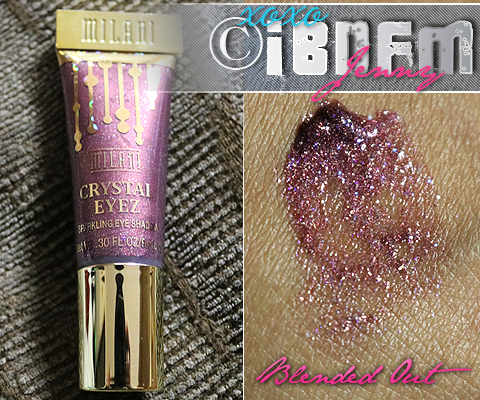 A dark purple color.
Still watery and didn't dry.
This one was also a bit clumpy with glitter.
Don't like these one bit and I might actually throw out
because I don't see myself using these.
Again

DO NOT BUY THESE

!
Waste of $2!



Milani Liquid Eye




(Eyeliner Pencil)




This really Restored my faith in

Milani

products again!
Pencil in 04 Aqua.
So creamy and pigmented
Literally just glides on like a liquid eyeliner.
No hard pressure needed, like Butta!
Absolutely get these if you find these!


Wish I could find them in other colors

!

MAYBELLINE New York
Master Smoky


When I saw these I had to grab them in every color!
This one is in

Smoldering Violet.


It is a mechanical eye pencil with a sponge tip on the other side,
to use to help create a smoky look.
I think is great so if you need to touch up no brushes needed.


Great to keep in purse

!

CloseUp and Swatched:


Nicely Pigmented.
Great for $1 each!

MAYBELLINE New York
Master Smoky


This pencil is in

Blue Blaze

.
I think it's my favorite color!

CloseUp and Swatched: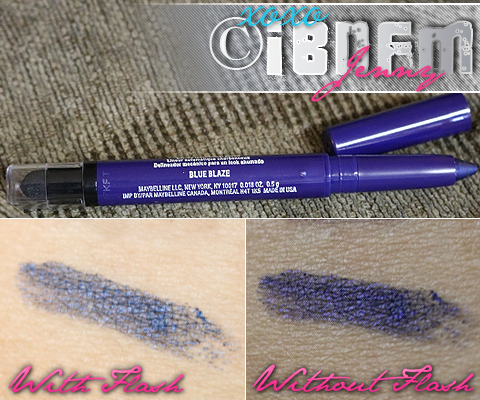 With the flash it kinda makes it look not as pigmented,
but I may not have put enough product on I just swiped once.
But I am

loving

this deep blue!

MAYBELLINE New York
Master Smoky


This is in shade

Emerald Fury.


I think these are great colors for below the waterline
to add a pop of color to your look!


Love

these!

CloseUp and Swatched: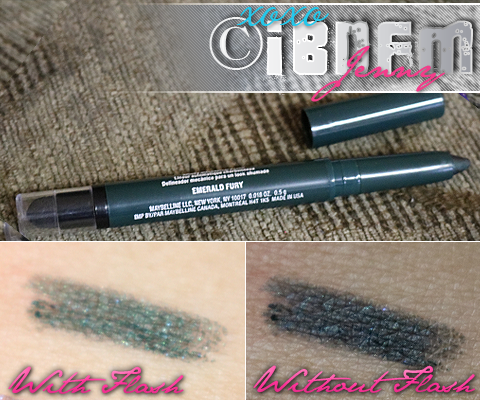 If you find these get them!
I saw someone haul a brown one,
but sadly I didn't find that one.



Make Up Remover Facial Wipes




I

like

these.
Soft and have a nice clean scent.
I have sensitive skin.
Some other wipes make my skin feeling dry and tingly.
Sometimes even a burn feel but these did not!
Also great to carry in purse!

I'm going to stop here because I know its a lot of pics so it will be continued in next post.



Don't forget to comment and show some love!