I got it last week on Friday, but my baby boy was sick so I didn't have a chance to take the pics and upload them. He's still sick :( but while he was taking a nap I got it done lol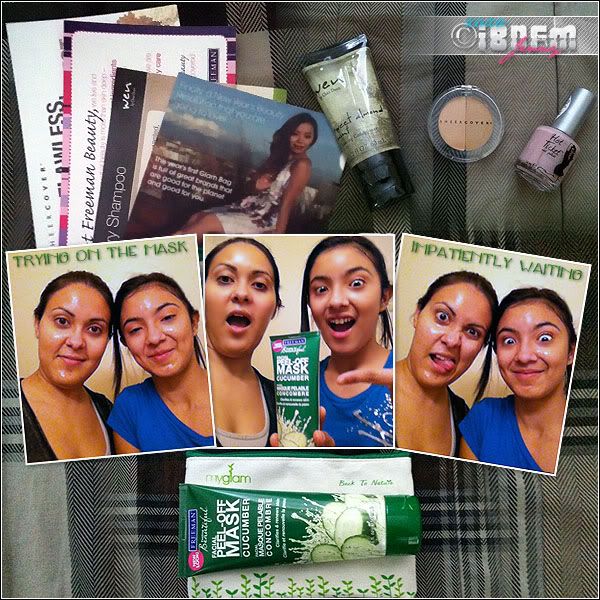 Me and my oldest daughter tried the Freeman mask.. We LOVED it! The coolness and tingling made us feel refreshed and the smell.... Yummy!
I also tried on the nail polish.
(I really wanted the eyeshadow since I bite my nails but hey I'll use it as a way to stop biting my nails!)
The color I got was "The Missing Pink"..
When I saw it my 1st thought was it's such a cute color. But when I tried it on I have to say I can barley see it. I had to apply 3 coats to see a little color. I still like it cause I think it's a great color to have as the base of a french manicure!
I tried the Sheercover Duo Concealer, loving the creaminess feel to it and alittle goes a long way. while I don't think it matches my color too much I used it under my eyes and then blended it with my foundation and it worked just fine ;)
I haven't tried the Wen Cleansing Conditioner yet, but I don't think it will make a difference for my hair since I have long hair and the sample is only 2 fl oz. But smells good and just an extra conditioner when I travel.
All in all I love my bag :D
Let me know what your though's where and and what nail polish colors you ladies got.