I haven't been online to update,
busy spending time with my kids since they had no school
and my baby boy was still sick with an ear infection :(

The antibiotics that they prescribed him didn't work
and he's now on his 3rd antibiotic!
It's frustrating since I hate to see my baby on meds
and still in pain cause they don't seem to be working for him!
I pray that this one works but
if it doesn't he will have to be seen by a specialist
and may need tubes in his ears.

Besides that all has been well with us!

I hope everyone else had a Great Christmas,
Happy Holidays and a

Happy New Year

!

We just spent it with the family which is always good :D

Kiddies at my parents house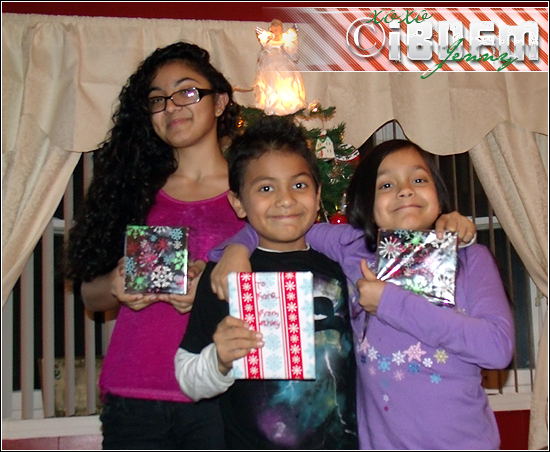 (I'm missing the baby but he didn't want to be in the pic lol)




Hubby Surprised me with some awesome gifts!!



Of course when I have the time I will defiantly post swatches and talk more about the goodies I got!