So last month I recieved a

free sample


single-serve cup of
Quaker Real Medleys Oatmeal


from Influenster Holiday VoxBox
and decided to try it out this morning!

Whole grain oats, rye, barley and wheat mixed with large chunks of real fruit & nuts.


As soon as I opened it I became scared!
The smell of

sweet

powerful maple syrup was overwhelming, I don't like syrup, and
I wasn't sure if I was going to like the

peach

with oatmeal since
peaches can be a bit bitter and sour.
I had to

taste

it before I make a conclusion!

It's really simple and quick to prepare!
1. Open
2. Pour hot water to the line & stir
(there is a microwave option too)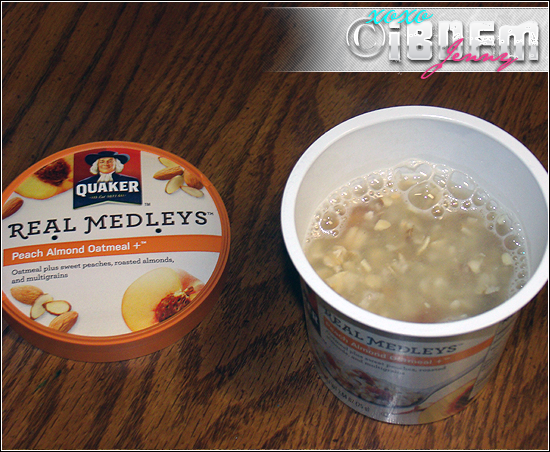 3. Pop top back on and wait 3 minutes
4. Open stir and enjoy!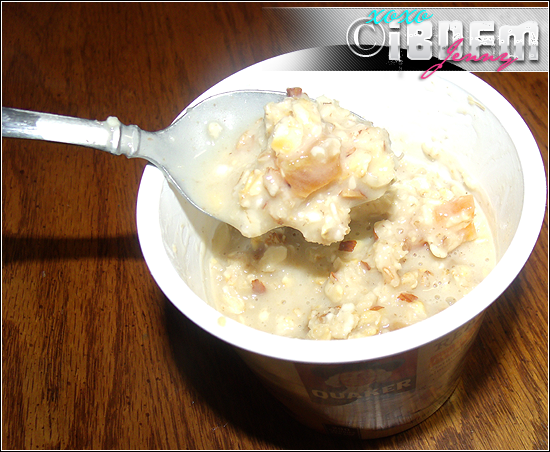 I have to admit it taste

awesome

!
Best oatmeal I have had in a while!

I think I will be getting these for myself and the kids!
I don't usually eat breakfast but
I can see myself eating these from time to time!

Have you tried these b4?
What flavor?
How did it taste?

want to see more flavors or learn more about them check out there site: www.quakeroats.com