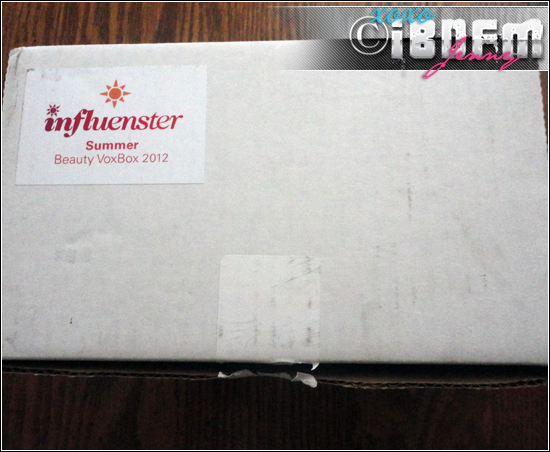 If you guys don't know about the Beauty Vox Box from Influenster you are missing out!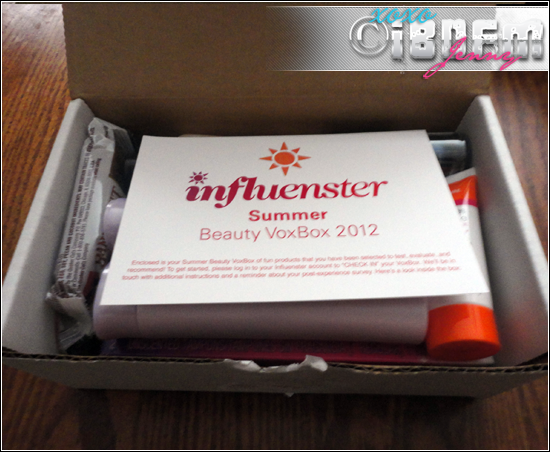 So its a FREE sample box Influenster sends out to a selective amount of people,
depends if you fit what the company's are looking for feedback from.
To get started you join and try and earn badges
which give the cmpanies more info on you so that they might select you for more boxes.
After you receive your box, you try the items
n the box then they will email you
when it is time to take there surveys on the items!
(You can also earn more badges by doing extras that they
will have up on there site which can be liking a FB page for the company,
linking them on twitter, posting pics of the products,
writing in your blogs ect.

So onto my Summer VoxBox 2010 that I recieved
(it's my 1st box from them)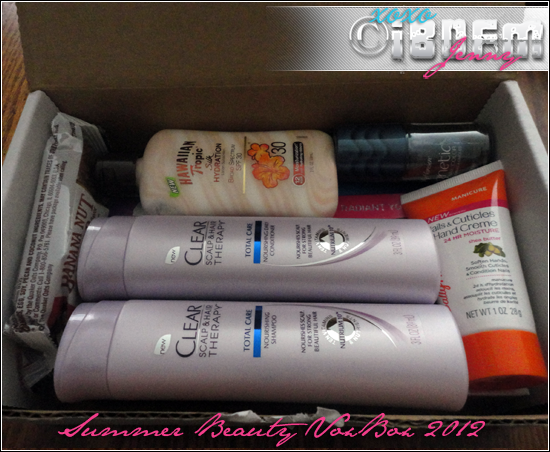 card lets you know whats inside: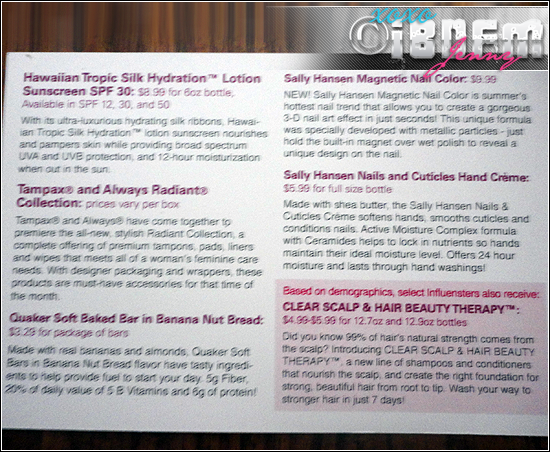 onto the goodies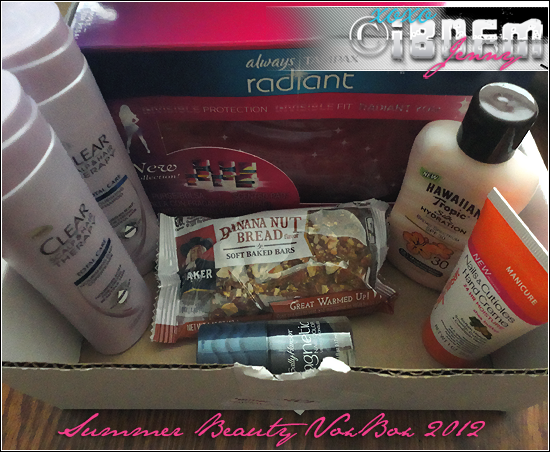 First item is the Hawaiian Tropic Silk Hydration Lotion Sunscreen SPF 30


we got a sample size of 2Fl.Oz.
They sell the 6oz bottle in stores for only $8.99
I love this item!
It smells beach like sent, I guess a coconut smell which I LOVE!

Second Item in the VoxBox is Tampax & Always Radiant Collection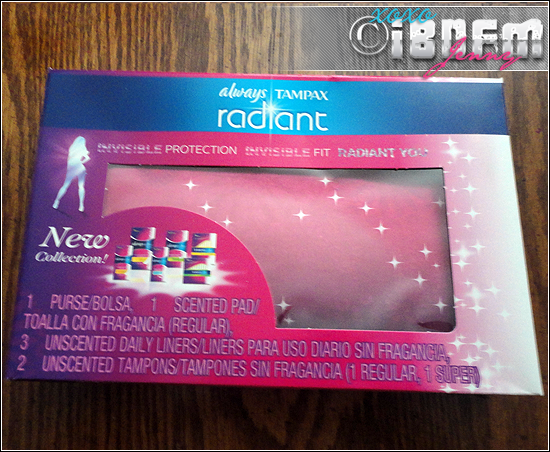 Its a cute little bag to carried your tampons/pads in.
The bag has 1 tampon, 1 panty liner, and 1 pad so that you can try them out and 2 coupons.
I have always used Tampax tampons & Always pads so I will still continue using them ;)

Third Item in the VoxBox is Quaker Soft Baked Bar In Banana Nut Bread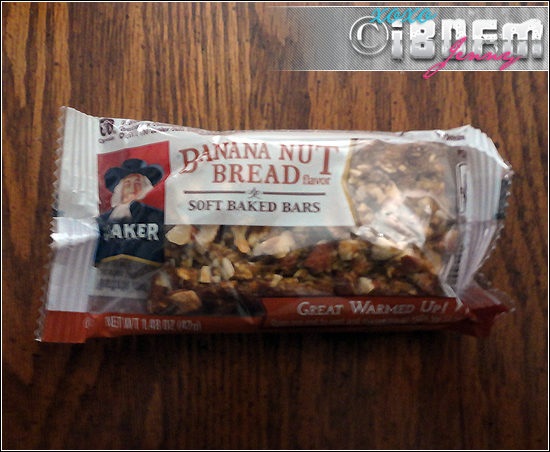 Its one bar and they sell a box of bars for $3.29!
What can I say it's delicious, my kids love them!
When your running late or in a rush great to eat as a quick breakfast!


Forth item is Sally Hansen Magnetic Nail Color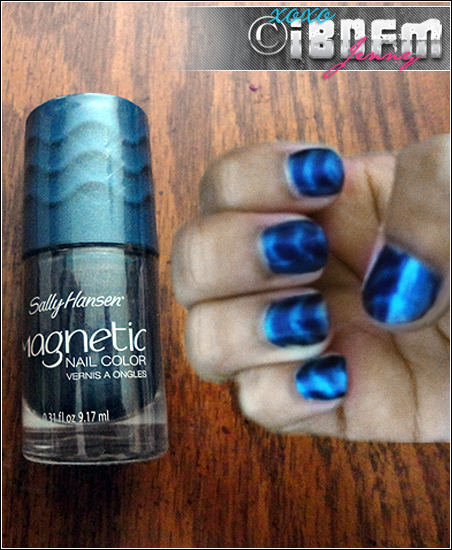 These are sold for $9.99
I loved it! Great 3D nail design effect and easy to do!

Next item I got ia the Sally Hensen Nails & Cuticles Hand Creme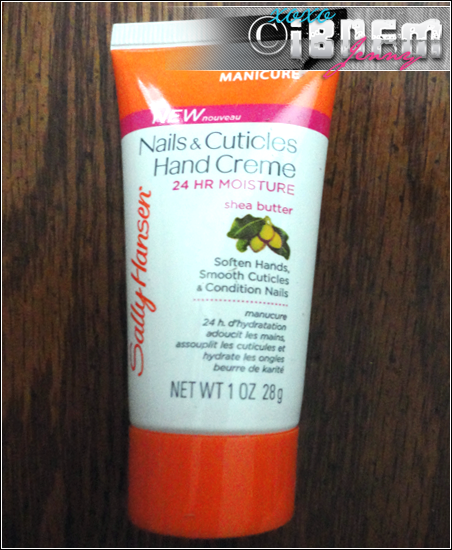 We got a sample size of 1oz
The full size bottles are sold in stores for $5.99
Its a shea Butter smell & I like how my skin feels after I use it.

Last item I got (which I noticed not everyone got this item)
is the Clear Scalp & Hair Beauty Therapy Shampoo & Conditioner


I got the sample size 3Fl.Oz.
They come in 12.7oz or 12.9oz bottles for $4.99-$5.99
It smells so good & clean.
Leaves my hair feeling soft :D


Thats all folks!
I love my box and all the products in it.
Do you guys get VoxBoxes?
How do you feel about your box and the products you got?
And if you didn't join yet what are you waiting for?!