I won a July Glossy Box on twitter..
All you have to do is follow them on twitter and they have chats where they giveaway that months box to the winners of there giveaway!
Yayy!!
Now on to the opening: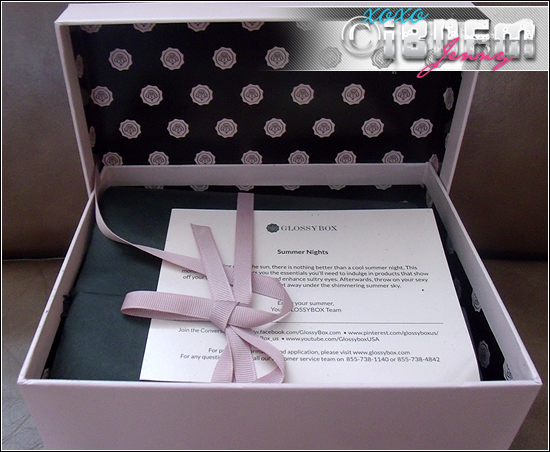 Of course it comes with the

card

explaining everything in the box..



And now onto the

GOODIES

!!



Closer look at what I got..

#1 ALESSANDRO INTERNATIONAL ~

Pedix Heel Rescue Balm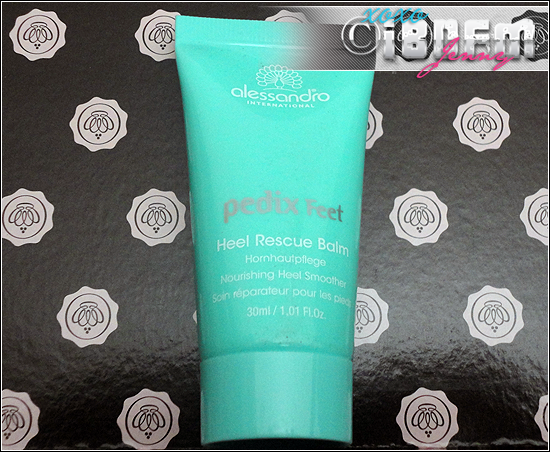 This product is a foot

cream oil

which provides great protection & nourishes skin,
making it soft & supple.

I think my husband might need this more than me,
shh don't tell him I said so lol, He's got some rough feet!



Full size price is $18.50 / 100 ml


This item is not full size but it's a good size to try the product out.


Actual sample size is 30 ml



#2 SEBASTIAN ~

Color Ignite Multi Tone Shampoo




Obvious not a full size product but great to go traveling with!
Deeply

Moisturizes & Restructs

your

color treated

hair.
Smeels like something I've used before.
Don't worry its a good smell :)



Full Size Price is $14.95 / 8.4 Fl. oz.




Actual Sample size 1.4 Fl. oz.

#3 SEBASTIAN ~

Color Ignite Multi Tone Conditioner



Leaves your hair with long

lasting color

&

vibrant shine

.
This looks interesting because the conditioner is whipped like moose!
Full Size Price is $16.95 / 6.6 oz
Sample Size is 1.65 oz
#4 FIGS & ROUGE ~

Lip, Face, & Body Balm




This

gorgeous

tin is filled with 100% pure & natural skin balm.
Its Petroleum Free and Multi-Use!
Yay We got a full size product!
Full Size Price $6 / .26 fl. oz.

#5 SENNA COSMETICS ~

Mineral Eyes Shadow Trio



This Silky pressed Mineral Eye Shadow Trio is my favorite product in the box this month!
I got the cocoa nudes Trio
(not sure if they gave different ones out)



Full Size Price is $24.00 / .14oz.


Yes this is a 2nd

Full Size Item

in this box!

We got a Bonus Item!!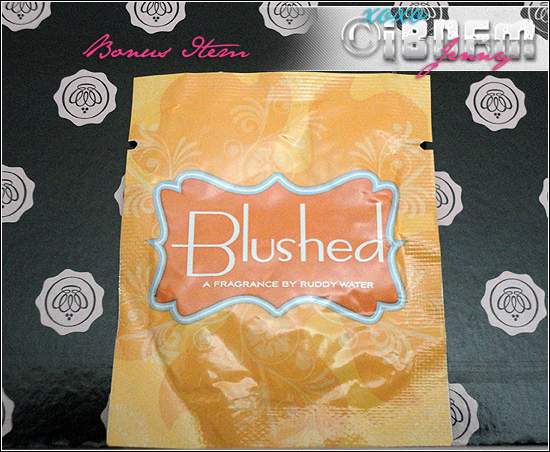 BLUSHED ~
Fragrance by ruddy water
Its a cute fragranced towelette that I will leave in my purse
for days I forget to put perfume on!
Full Size Price is $22.00 / 24 pouches
We got a sample 1 pouch
I LOVE FREEBIES!

What did you ladies think of the box?
Remember to follow them on twitter so you have a chance to win there giveaways!