Got My November

Ipsy Bag

!!




What's inside: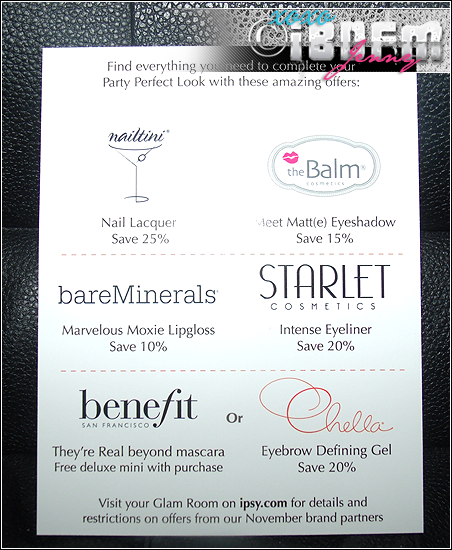 we got 5 items in this months bag ;)
Lets look at everything closely..

1. nailtini -

Nail Lacquer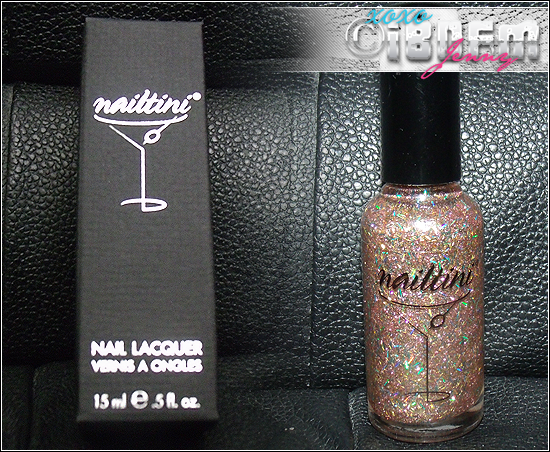 Great Full size!
15 ml/.5 fl. oz.
Valued at

$13.00

ea.

I believe we all got the same color but just in case..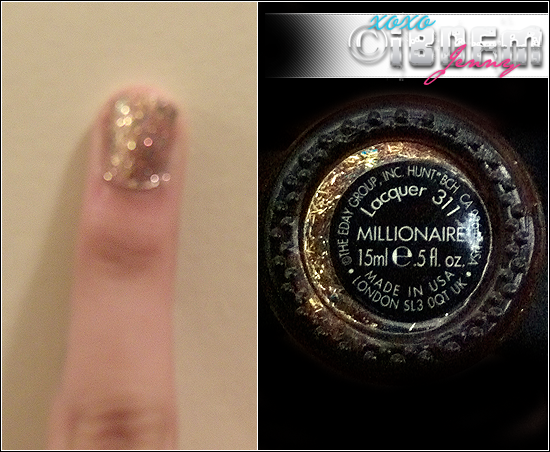 I was trying to get a close up of the nail polish on so you can see the color clearly
but it came out blurry :/
It's teal & gold tinsels awash in rose-gold microglitter

2. the Balm -

Meet Matt(e) Eyeshadow




Again I think we all got the same color but if not let me know!
It's a cute sample size:

.9g/.03 oz.


On the website it doesn't come in singles.
They are sold in a Meet Matt(e) Palette of 9 colors
Full Palette valued at

$34.50



3. bareMinerals - Marvelous Moxie Lipgloss


Cute Sample Size of 2.25 ml/.07 Fl. oz.
Full size Valued at

$18.00



on my lips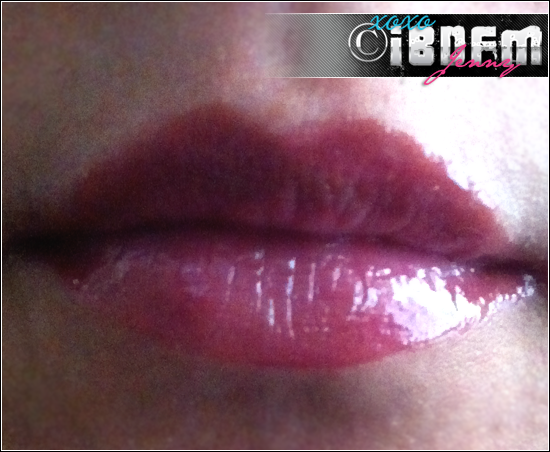 I actually

love

it!

4. Starlet Cosmetics -

eye pencil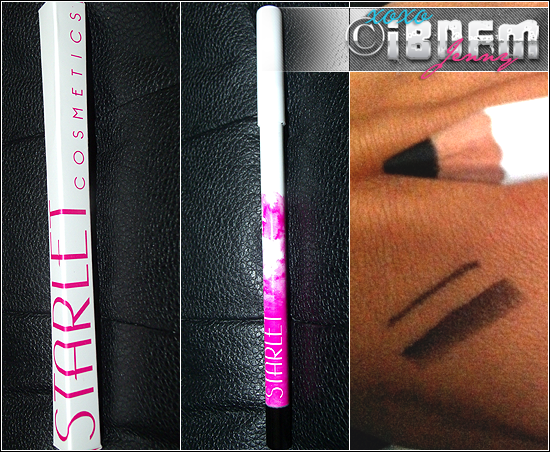 Eye pencil is in black
This is full size 1.5g
Valued at

$11.00



5. Chella -

Eyebrow Defining Gel




This was an "or" item
so you either got what I got
"or" you got beyond mascara from

Benefit


Sample Size of 3.5 ml - .12 Fl. oz.
Full Size valued at

$18.00


Pretty cool will be trying this out!

Another quick look at all the items in the bag.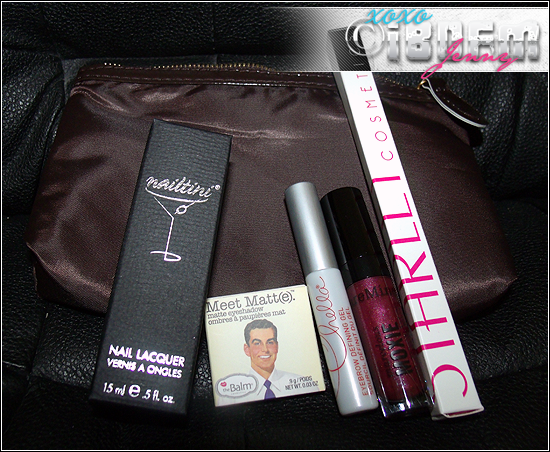 I think it was worth it not my favorite bag but I still like it so no complaints.
Do you like your bag?
Let me know by commenting!